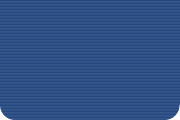 Spine & Joint Care was created by Dr. Jay Nielsen. His practice is centered on evaluating the causes of pain. This is done by looking at old records, history, examination, use of imaging like x-rays, and cooperative consultation.
Dr. Nielsen's practice combines the use of traditional medicine (drugs, surgery, lab) and alternative medicine (nutrition, supplements, detoxifications) to provide healing and pain relief. Much of American medicine uses only one form or the other, but Dr. Nielsen finds both to have their place.

Dr. Nielsen has thirty years experience as a family physician with special emphasis on nutritional medicine, patient education, research, urgent care and emergencies in medicine. He has been practicing Orthopedic Medicine (as opposed to surgery) since 1981. He is dedicated to surgical avoidance using physical therapy, chiropractic, exercise, prolotherapy, Synvisc, glucosamine, topical therapies, and trigger injections. Dr. Nielsen is also the Medical Director for Wellness Rx.
Home | About Us | Services | Your First Visit | Patient Forms | Links