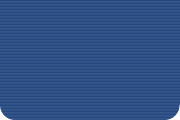 For the most efficient use of your first visit:
Fill out and submit the New Patient Form one week before your visit.
Collect as much lab work, x-ray reports and consultants notes from your primary care doctor as you can.
Go to the x-ray facility where your x-rays where performed and pick up the x-ray jacket with the original films for me to review.
If you believe your spine, a joint, or other area requires an x-ray and it has never been x-rayed, please let me know prior to your visit. We will discuss getting x-rays in advance. If you have not had recent labs, we may also order those labs in advance.
Bring all the supplements, medications and over-the-counter meds you use.
If you have a back or leg problem, bring an old worn pair of shoes for me to study the tread wear.
Home | About Us | Services | Your First Visit | Patient Forms | Links